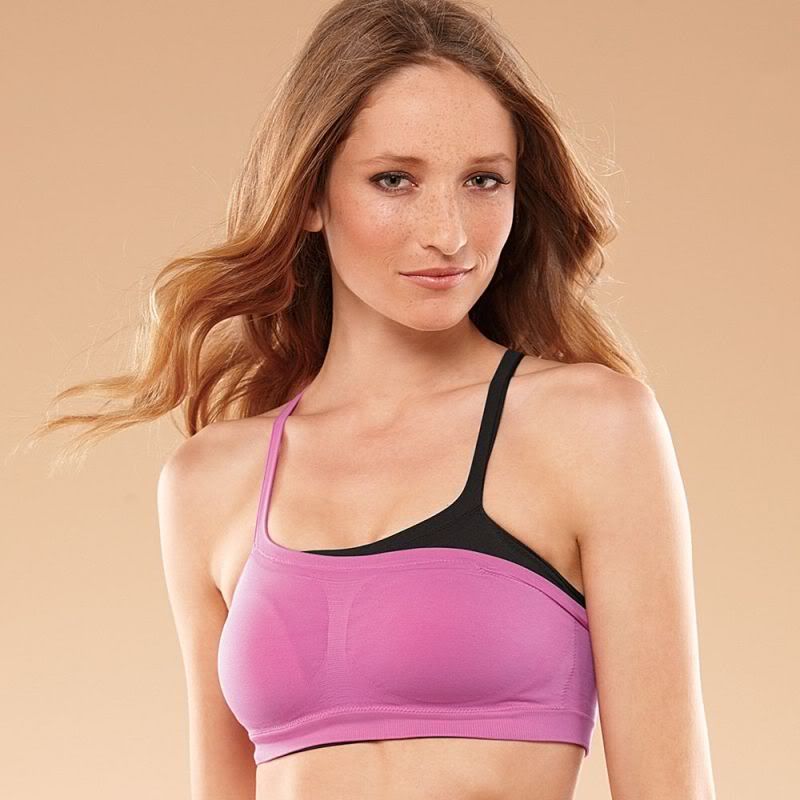 Note: model is wearing two bras at once
I was walking through JCPenney with my mom a couple of days ago, and I saw a package of bras. I don't usually shop at JCPenney, but a 2 pack of these
Barely There Custom Flex Fit Bandini
bras was on sale for $14. I was intrigued, and after I checked the return policy with the sales associate, I bought them.
I LOVE this bra!
It's made of sports bra material. It can be worn as a bandeau, with both straps up, or with one strap. It's super comfortable all ways. I feel like most bandeau bras make my body look funky, but this one doesn't make my body look that way at all.
My regular strapless bra is very, very snug, and, as a nursing mother, that's not really good for the girls. I purchased the black and nude set, and I am so flipping happy I did.