This weekend, I think I got a lot accomplished. I think.
Friday
Shop with my mom and Maggie - No, because they were unable to come, but I did shop by myself. :)
Buy Atticus shoes that fit - CHECK - I got them at Stride Rite. They were having a Buy One, Get One 50% off sale. I'm a big fan of traditional clothing and shoes for babies. Can you tell?
Fold and stuff diapers - CHECK
Cook dinner - CHECK - We had steak, mushrooms, and baked potatoes. It was wonderful. :)
Relax with Michael - CHECK
Saturday
Hang new curtains in master bedroom - FAIL. Dang.
Deep clean master bedroom - FAIL (Side note: I can't believe I'm putting this picture on the internet. This is my bedroom floor as of 20 minutes ago. Well, it's my bedroom floor as of right now. I haven't touched it in the last 20 minutes. Sigh).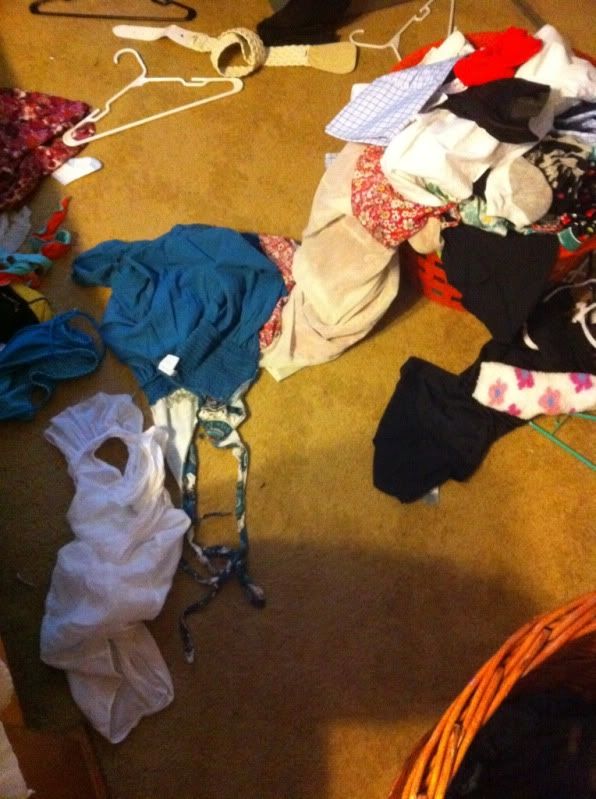 Finish unfinished sewing projects - CHECK. I pinned a onesie like this on Pinterest a few weeks ago, and I finally finished one for Atticus. I also finished monogramming a few bibs. I didn't get done all of what I planned, but I did make a large dent.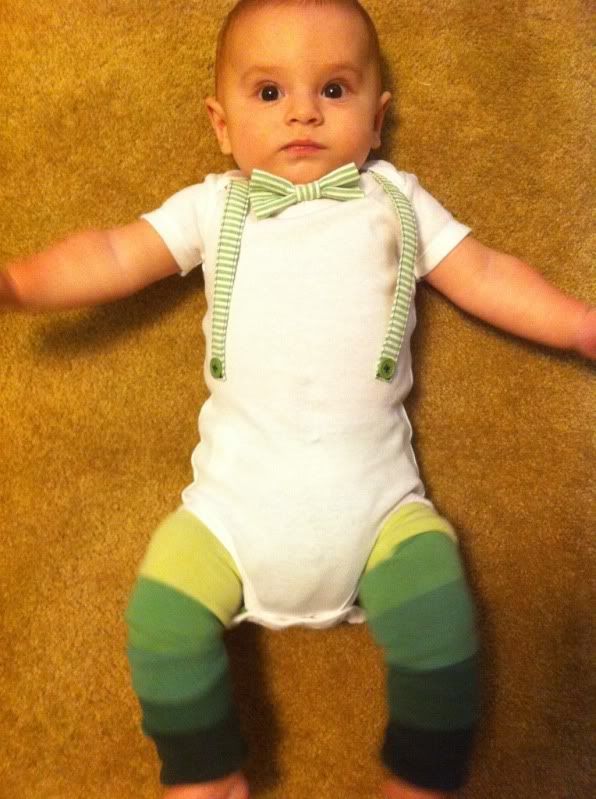 Make dessert for pool party - CHECK - I made these Oatmeal Butterscotch cookies. They were very good.
Pool party - CHECK. We had a great time.
Sunday
Strip diapers - kind of CHECK. They are in the washing machine right now. I didn't run low yesterday, so I didn't wash them.
Line dry diapers - will happen later today on the hood of my car ;)
Attack mountain of laundry - CHECK. I DID do laundry. I did a LOT of laundry.
Put away laundry :( - This is where I failed. Again, I can't believe I'm posting this on the internet.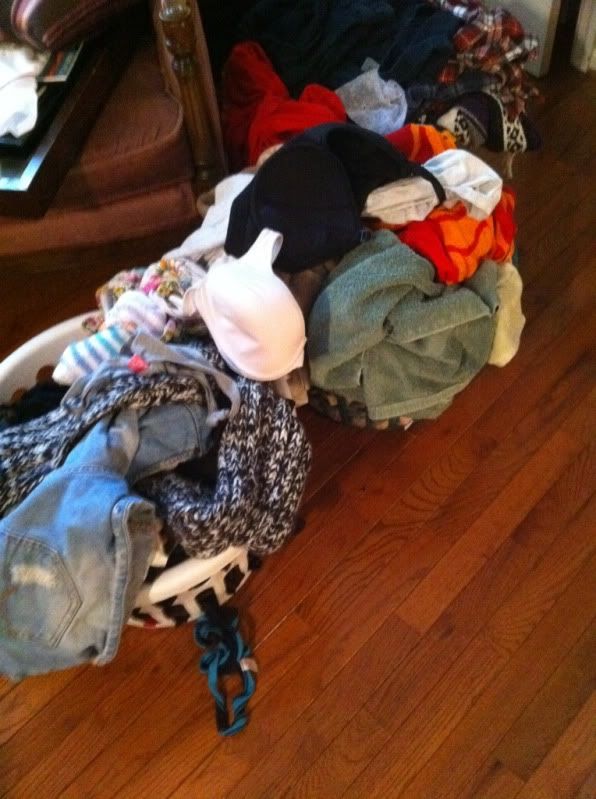 Meal plan/make grocery list for the week - CHECK. We're having beef roast, steak, pork chops, and baby back ribs this week.
Bathe Elvira the beagle - Didn't happen. She was with Michael at the boat when I was at home.
In other news....
I saw this onesie at Target the other day. It's a little girl's onesie, so obviously I didn't buy it for Atticus, but I love it. Well, I'd love it if it wasn't screen printed. I don't care for screen printed clothing for little kids. I'd rather spend a couple extra bucks and get embroidered. (Just my opinion - not a diss on you if you like to dress your children that way.)
Elvira the beagle discovered the Boppy. She won't leave it alone now. I don't really use it to nurse anymore, so it's just been laying around the den waiting on Elvira to make it her newest doggy bed.
I went to see The Help last week. I absolutely loved the book, and I thought the movie was excellent as well. I think it holds its own as a movie, but it still follows the book closely. If you've seen it, what did you think?