We had a great weekend. Michael did have to go into work for a little while both days, but since his job allows me to stay home with Atticus, I try not to complain (much).
First things first:
I hate the nuts on drumsticks. If I could have three wishes, one of them would be for no more nuts in brownies or ice cream.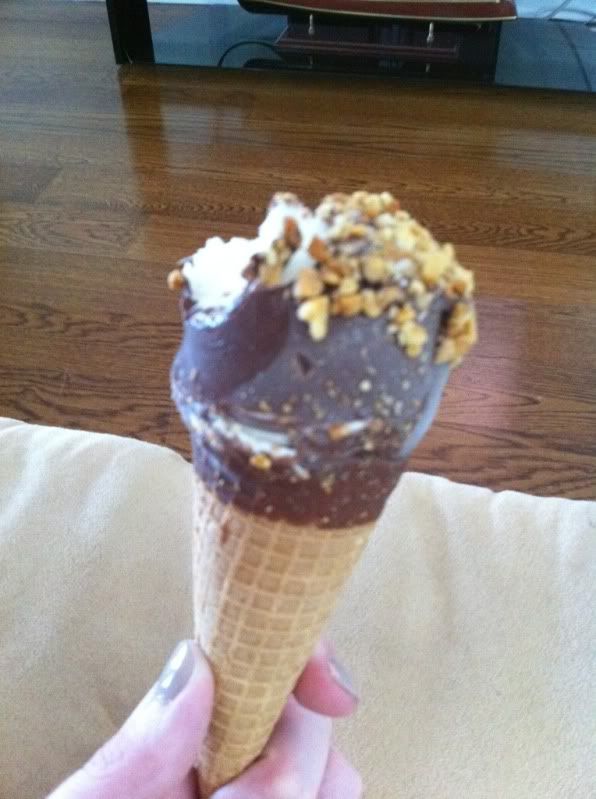 I was feeding Atticus in the bed the other day, and I realized he takes after me. He likes to touch and rub the covers. (That's Mr. Quackles, my stuffed duck, beside him. Michael gave Mr. Quackles to me before my first heart surgery because I was so scared. I'm 27 years old, and I still sleep with a stuffed animal every night. He makes a good pillow. Don't judge me).
I love cleaning wipes that come in a jar like this, but apparently, I'm an idiot and can't figure out how to use the dispenser without jamming it each and every time. Are you supposed to pull wipes from the center? Or from the outside? I think neither because mine always get messed up.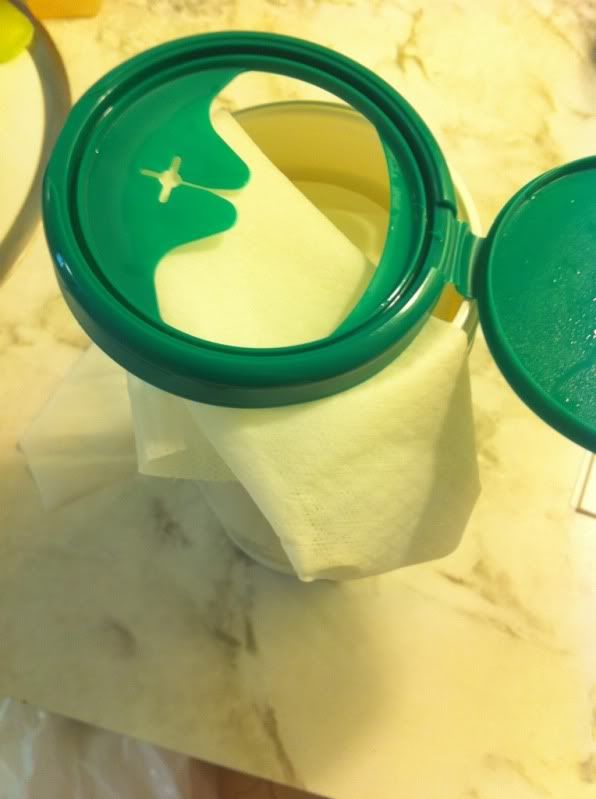 I paid bills on Friday, and this was the pile of trash after. This pile of paper resulted in ..... five whole checks. I need to be removed from some mailing lists, STAT.
Maggie (my niece) and Atticus in Atticus' stroller. :)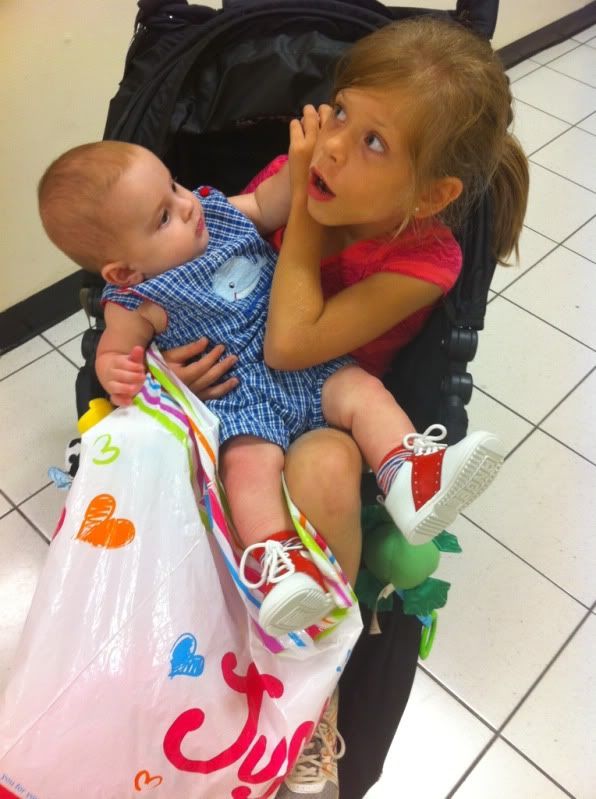 OH MY GOODNESS. AVERT YOUR EYES. THERE IS SOMEONE NURSING IN THE PICTURE BELOW!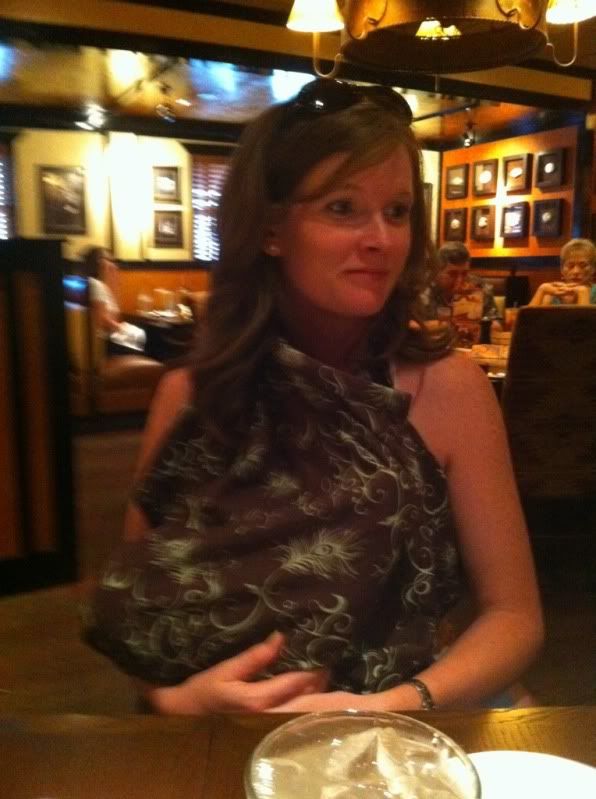 Yeah, that's me. Look at that picture again. Isn't is so incredibly offensive? (sigh) A few days ago, one of the news stations in our area posted a question of the day about women nursing in restaurants. I was appalled by some of the comments.
At least I wasn't in the restaurant like this -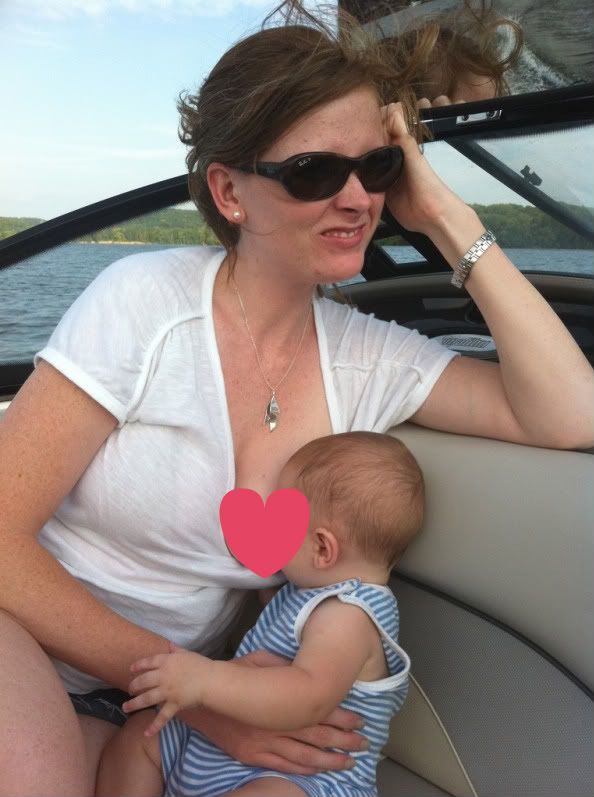 For the record, I always always always use a cover if anyone other than my husband is there. Michael, Atticus, and I took the ski boat to dinner on Saturday night.
Atticus drove us to the restaurant Saturday night. He was sitting in Michael's lap, found the throttle, and kept flooring it. It was so funny, so I had to make a video.
(Yes, Atticus has a life jacket. Yes, he usually wears one).
And finally, the give away winners.
It took 17 wipes to clean up Atticus' massive crapfest, so Johanna, you really did win! :)
And random.org gave me the number 2, so Lauren Lashlee, you win too!
Ladies, email me at ashleyhagaman @ gmail by Wednesday morning at 10 to claim your prize. Let me know if you'd like a gift card to amazon or sephora in your email.
That's it for today. Hope you all have a wonderful Monday!